KUMMERK USA - Consult and Audits
Supply Chain and Operations | Procurement Audits | Times and Motion Studies | Purchasing Software | AviX Work Study | AviX Resource Balance | OEE Software

Our company specializes in e-Procurement, e-Sourcing, Supply Chain and Work Study providing value added and quality services supported by our Experienced Professionals certified in Operations Management, Supply Chain Management and MTM Work Study.
Our portfolio encompasses End-to-End Procurement Solutions and State-of-the-Art Time and Motion Studies. With AviX Lean Management Software we provide Time and Motion and Resource Balance Services. With Promena Purchasing Software, we offer the best Procurement Tool and Procurement Outsourcing Services.

Contact us for an in-depth review.
---
PROCUREMENT AUDIT SERVICES
Reinvigorate the Audit Process to enhance quality and eliminate Risk. We work with companies to evaluate and develop sustainable strategies that can help drive toward short to long-term results. Our procurement and Supply Chain consultants are experienced at identifying opportunities across the value chain to create economic value to your organization.
Read More...
---
PROMENA PURCHASING SOFTWARE
Promena is a cloud-based, e-Sourcing and e-Procurement Platform technology.
In Promena you may submit your e-Tenders, RFQs, and Purchase Orders reducing procurement cycle-time up to 60%. Promena is e-RFI, e-RFP, e-RFQ (e-RFx), e-bidding tool and e-Auction tool. Take Spend Analysis to a whole new level.
Take advantage of Promena's cutting-edge procurement technologies and services to provide the most efficient improvement in cost, productivity, transparency and risk management parameters on all of your purchasing activities.
Read More...
---
PROCUREMENT TECHNOLOGY SOLUTIONS
Take your negotiation skills to a completely new level. Analyze your spend, greater visibility-management with your suppliers, supplier scouting, sourcing, on-line bidding tool, manage your contracts with state-of-the art procurement tool, Promena's unique end-to-end e-Sourcing Platform will bring savings, visibility, compliance, efficiency and a guarantee to achieve bottom-line results.
Promena e-Sourcing
Innovation in Procurement Software
Maximize your negotiation techniques, on-line, real-time saving on your Total-Spend
Provide added value in your strategic purchasing projects
e-RFI
e-RFP
e-RFQ on-line Bidding tool
On-line Closed Bid and Open bid Tendering
Minimize Risk in your Supply Chain
e-Procurement
On-line Approval Management
Procurement Outsourcing
Read More...
---
TIME AND MOTION - THE LEAN ENGINEERING TOOLBOX
AviX is a video-based software to support engineering work and consists of several modules which all aim to improve corporate competitiveness in both design and production Platform.
AviX Work Study Fields
PMTS-MTM Method Study
Times and Motion
MTM UAS Study
FMEA
SMED
ERGONOMICS
DFX2
WORK BALANCE
AviX - Audit your Standard Times
AviX - Standard Operation Sheets
AviX - Video-Based time and motion software
AviX - Loss Reports
Read More...
---
AviX Execution Optimizer video example
AviX Software for Time and Motion and Resource Balance
---
Our Predetermined Motion Time Systems (PMTS)
Time and Movements Analysis Time Keeping
MODAPTS (Modular Arrangement of Predetermined Time Standards)
MOST
MTM
MTM UAS
MTM SAM

Meet our training courses, workshops and seminars, you can register immediately.
You can not improve what is not measured.
The conditions of the company can be drastically improved
by knowing your products and processes, hidden pitfalls, motivating and implementing improvements in the processes.
Standard Operational Sheets
Kummerk provides support in the development of new Procedures and Controls seeking certification based on ISO 9000 standards.
Standard Times
We provide Time and Motion consulting offering stopwatch, MTM MOST or MTM UAS analysis obtaining reliable target standard times vs current cicle times.
Time and Motion
AviX Time and Motion Software helps to determine the target standard time of any man-machine activity vs the actual cicle time. It also serves to detect and eliminate Non-Value Added activities in any operation, shortening the cycle time in order to comply with the tackt time of the client's demand. We offer both, time and Motion Software as well as execute Time and Motion studies and audits. For more information about this service please click on "Time and Motion Software"
Process Optimization
An MTM UAS Study and motion study, provides a solid foundation for planning and optimizing processes by strengthening cost reduction programs, Lead-Time-reduction and batch-size-reduction. For more information about these services click on "MTM UAS and process Improvement" or also "Six Sigma Audit"
Integrated SCM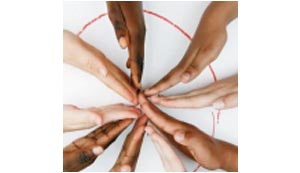 Kummerk Business Solutions are key parts to help companies anticipate and adapt to change in the face of new post-covid-19 pandemic, regulatory, customer, operating model and distribution disruption. We support SCM reengineering and transformation strategies by empowering institutional processes with technology while delivering solutions that drive cultural and digital transformation in corporations.
For more information click here